Saint-Gervais-d'Auvergne
St-Gervais-d'Auvergne is situated in the centre of France halfway between ClermontFerrand and Montluçon (about 50 km from each town) in the Puy de Dôme Department.
The Bal de l'Europe will take place in and around the Halle des Combrailles, a building with several rooms and halls.
Please note that no train goes to St Gervais. There is a regular bus line from Riom-Châtel-Guyon train station from Monday to Friday. You can call TER Auvergne at +33 (0)969 36 39 68.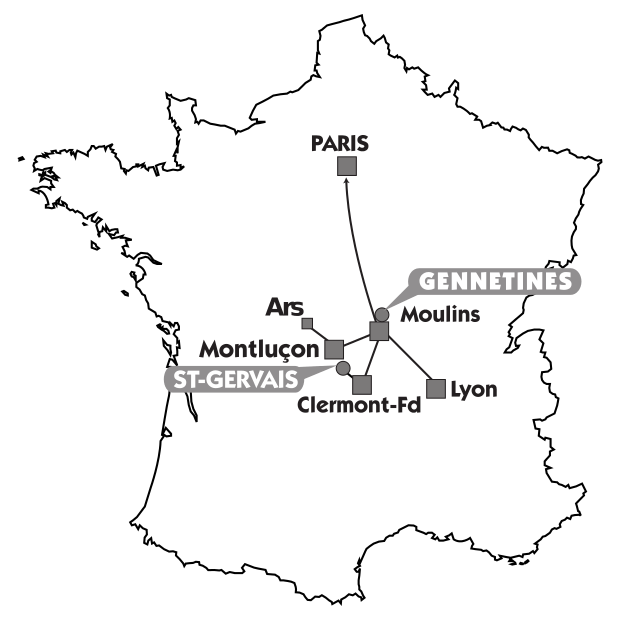 Covoiturage
We work with the « Covoiturage Auvergne » website which is supported by local institutions. We invite you to visit this website : www.covoiturageauvergne.net
Just fill in the arrival or departure town : Gennetines (03400) or Saint-Gervais d'Auvergne (63390).